Personal Data
Im the User Profile of Coscine you can view and manage your personal data.
---
The user profile
You can access your user profile via the context menu in the upper right corner by clicking on Your Name -> User Profile.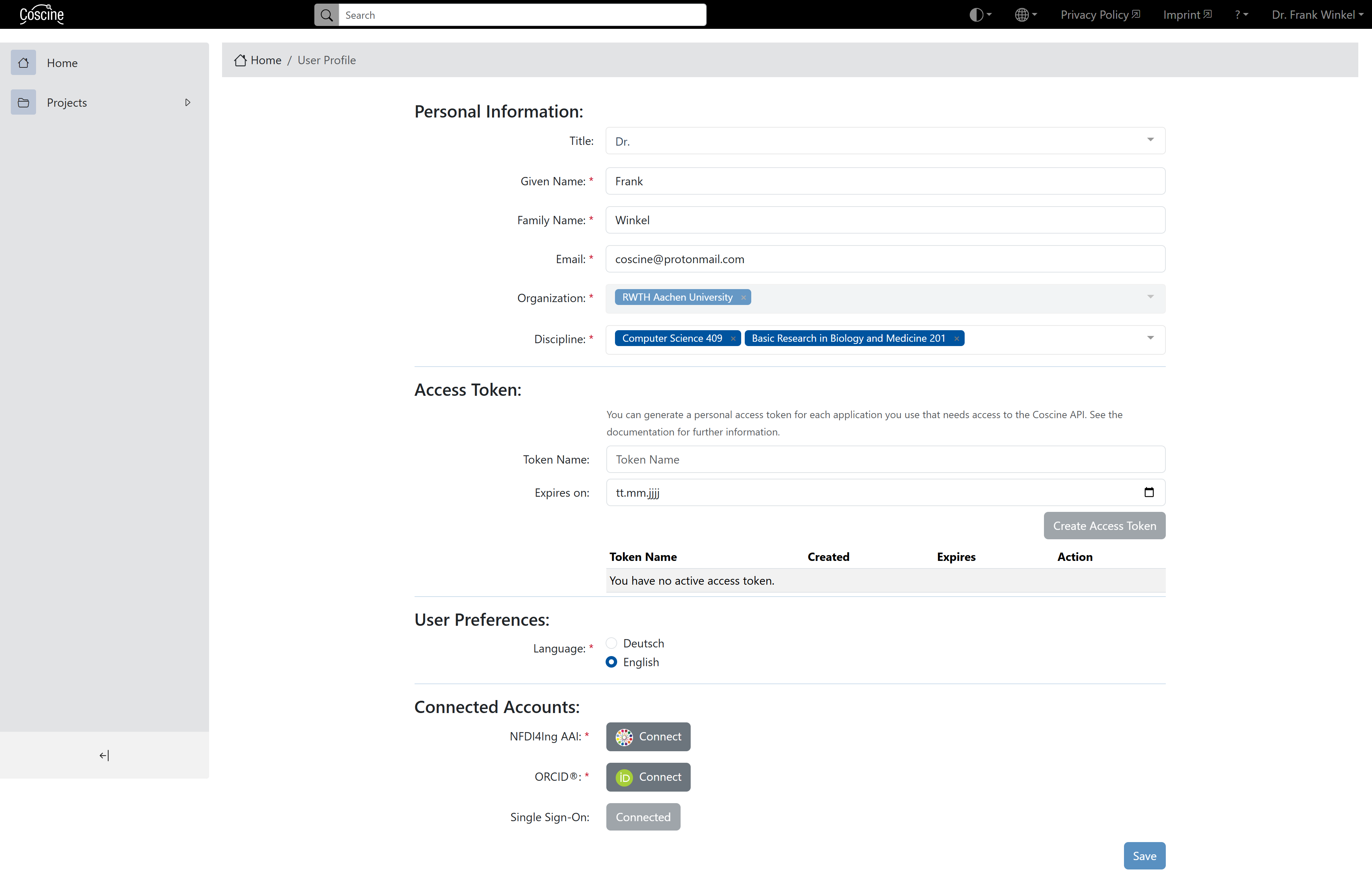 Change default language
Under your "User Profile" you can select the default language of Coscine. You will also receive email notifications in the language you set here.
Login via Single Sign-On
Coscine takes some personal data from your log-in, like your email address
You can add or change this data
Login via ORCID-ID
When logging in via ORCID for the first time, Coscine does not take any personal data, such as your e-mail address
Please complete this data (see Figure 1) so that other researchers can find and contact you