About Coscine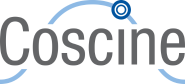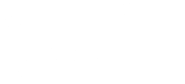 Link login methods in Coscine

Please link your institutional account with your ORCiD (if you have not already). This ensures that you will not lose access to your projects, even if you lose access to your university email (e.g. after switching jobs). Find more infos here.
Welcome to the doc pages of Coscine! As a research data management (RDM) platform, Coscine offers you:
Storage space: Access free storage space for participating universities and projects
Collaboration: Access for all project members
Metadata: Automatically linked to project data
Individuality: Metadata can be created project-specifically as application profiles
Archiving: Archive project data for 10 years in place
Thus, Coscine provides solutions for sound RDM in terms of the FAIR principles and good scientific practice as required by the NRW Higher Education Act and research funders. Would you like to learn more about Coscine? Then take a look at our Coscine homepage.
Log in directly to Coscine and get started! For more information, see Login.
Your questions were not answered in our docs? Then check out the FAQs or send us an email at servicedesk@itc.rwth-aachen.de.
You would like to be informed regularly about new features and further developments of Coscine? Then subscribe to the Coscine mailing list: